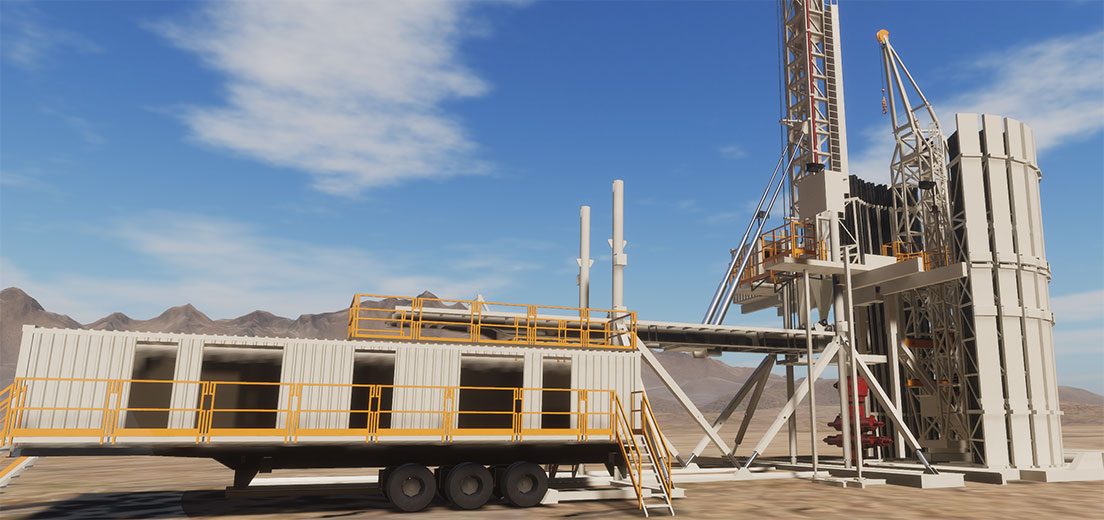 Physical Simulator Drillmec HH Rig 2020-2023
4DLabs' Drilling Simulator is the software core of a portable real-time drilling simulator commissioned by our Client Drillmec for delivering cost-effective hands-on well control training, without the risk to assets, personnel or the environment, until trainee are well trained, competent and certifiable to recognized standards.
Our software application uses cutting-edge graphic engine and can drive up to 10 Ultra HD Led panels for an incomparable immersive experience.
The project is alive and kicking in 2023, with implementation of new features.
Client: Drillmec Spa (MEIL Group, India)
Type: Physical Simulator
Platform: Standalone
Year: 2020-2023