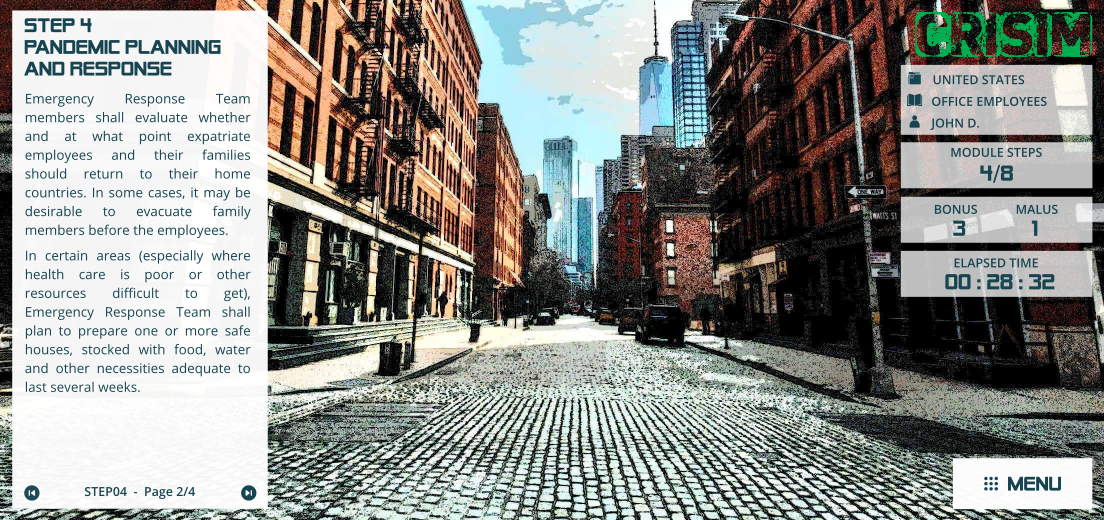 CRISIM – Crisis Management Simulator 2018-2022
Putting to test an emergency plan is often an obstacle that many companies have to deal with. Especially in high risk scenarios these tests are often difficult to organize, risky, and expensive.
CRISIM is a web-based simulator for communicating emergency procedures to a wide range of people, by challenging them in a variety of foreseeable crisis situations without running the risk of exposing them to real risks before they are fully aware and trained, with the further benefit of achieving, through immersive simulation, better retention of information received. It runs on standard home computers, it is quickly customizable and scalable, and can be easily made available to a wide range of users.
Client: Various Client
Type: Walkthrough
Platform: Web
Year: 2018-2022